WELCOME
Welcome to everyone who has found our website,
St Alban's is a family school and our family is growing and developing into the future with increasing numbers on roll, indoor refurbishments and IT to support teaching and learning along with outdoor developments and new equipment to keep our children active! We have a dynamic team of staff, with many new and some long-standing, but all with a variety of skills and talents that combined offer excellent provision for the children of St Alban's.
Over recent years, we have achieved many successes including: high results in phonics, solid progress by the end of KS1, outcomes at the end of KS2 some of the highest in Doncaster, recognition for our bespoke and dynamic curriculum, our rapid move into remote learning provision last year and most recently the opening of our school nursery!
We aim to build on these successes so that our children, starting with our 2 year olds in Easby Nursery class, throughout EYFS, KS1 and KS2, receive a rich core, life and essential curriculum with opportunities to suit all learners within a distinctive Catholic school where all children are nurtured, taught holistically, know they are loved and can achieve anything. Through forging and strengthening our partnerships with parents, carers, governors, the Parishes of St Alban's and Blessed English Martyrs, Mexborough, the Denaby and Conisbrough communities that we serve, schools across our Hallam Diocese and in Doncaster, we believe that we offer something unique and something special for all our stakeholders, with our children at the very heart of all that we do.
Although 2021 was not the year we all hoped it would be, the growing staff team at St Alban's have continued on the upward trajectory, expertly moving us into the future, beyond expectations, opening safely, teaching our learners both at school and at home in such an inclusive and dynamic way that most people wouldn't think possible. Changes are inevitable but will continue to build on the great successes we achieved in 2021. With the team of staff, the strength of support in our community and our most wonderful children,
St Alban's is a truly great school with an exciting future ahead of it.
Lindsey Ebsworth,
Headteacher.
'Let God's love shine in our lives as we grow and learn together'
January 2022
Please click on the link below for the latest information on the MAT
It is that time of year again! If you have a child who is due to start school in September 2022, you can apply for a place at St Alban's Catholic Primary and Nursery School ASAP (Doncaster Council deadline date is 15th January 2022). Please click on the link to take you to the correct section of our website for more details and a welcome video to Reception class.
https://www.st-albans.doncaster.sch.uk/home/apply-for-a-place-admissions
Please see the updated letter from Doncaster Council regarding reopening January 2022
St David's House Team celebrating the highest amount of Alban's points this Autumn half-term! We have our School Council to thank for deciding it was a hot chocolate and biscuit treat! We cannot wait to find out what it will be next half-term!
Sneak preview of our 'new' school ….but it is not complete until our children are in it, filling it with learning and laughter!!!
Latest News
Please click on the link below to take you to ParentPay by 2pm tomorrow (Thursday 6th January).

Please see the letter to headteachers which is now on our school website with updated guidance from Doncaster Council.

A special greeting from our staff team and a special visitor!
Further Articles »
Friday 1st October
St Alban's Sports Afternoon
All children at St Alban's had a fabulous afternoon competing in lots of different events to earn points for their house teams! Well done to all the children and thank you to all our parents and carers that came and cheered us on! Congratulations to KS1 St Andrew's Team and KS2 St David's Team for winning the Sports Day Cup!
Here are some of the highlights for you to enjoy, captured by our talented Year 6 House Captains.
Please see important letters below about the future of St Alban's Catholic Primary School
St Alban's community have a star! This was the article in Doncaster Free Press on Thursday 22nd April celebrating Euan's fundraising for the parish of St Alban's.
Big Pedal is back!
Starting Monday 19th April 2021, we encourage all children (and parents and carers!!!) to travel to school everyday by walking, riding their bike or scooter with a helmet! The more children that travel actively, the more prizes we can win for school! We look forward to seeing you actively arriving at school next week!
Children in Need 2020. Thank you to those of you who donated money to this cause. We enjoyed a 'bright' day in school dressed in the colours of the rainbow!
World Mental Health Day - 9th October 2020 #helloyellow.
Children enjoyed their daily Morning Mindfulness with Yoga, mindfulness activities and other learning throughout the day, wearing their splash of yellow in support of the day. Fountains' Positivity Jars are full of hope, faith and joy! Thank you to all who supported this important day and to those who sent in unexpected donations. We will purchase books to support our work on mental well-being in school.
We have been sent a "Welcome Message and Blessing" from Bishop Ralph for the start of the school year.
St Marie's Primary School in Sheffield celebrated mass at St Marie's Cathedral this morning for all schools in the Diocese of Hallam.
God bless everyone.
It was wonderful seeing all our children and families back on Wednesday 2nd September, along with our new children and families throughout the week. Please remember to arrive on time for your new allocated start times as detailed below.
Click here to see our Autumn Term Learning Provision including details about what is required for your child's outdoor learning kit and expectations for home learning. This was emailed to all parents on Friday 4th September. Please update your details by emailing the main office (admin@st-albans.doncaster.sch.uk) if your email address has changed as we will be continuing to communicate with you via email, the school website and School Jotter App.
It is important that your child attends school every day unless they are too ill or have symptoms of coronavirus. Please read the Advice to schools symptoms checklist to help you decide if your child is or is not showing symptoms of coronavirus. The attached letter from Public Health England also answers your questions about testing .
You are our pot of gold at the end of the rainbow of hope!
Monday 22nd June is the feast day of St Alban. Please join our Yr6 Rievaulx class in celebrating our St Alban liturgy.
A heartfelt thank you from all the staff at St Alban's to all our families involved in this wonderful video. Those of you smiling holding up the special message, those who were behind the camera and the parent who put it all together - a special thank you to all of you. Our St Alban's school community have certainly played their part in beating coronavirus by staying home and completing their learning. We loved seeing you all on screen but are looking forward to the day when we can see you in person at school once again!
Welcoming wild flowers... our pathway to school is decorated with beautiful flowers to welcome us back!
Here's something special from the staff at St Alban's...See you soon!!!
We were having such a good time at school before lockdown...but you're working supersonically hard at home. You're all shooting stars - making everyone proud! We'll have a ball when we're back together in school - nothing can...so don't stop us now!
For home learning a few weeks ago, the children of St Alban's were asked to write a poem. This one has been chosen for our home page...we think you will see why when you read it...
WORLD BOOK DAY 2020!!!! There is not a better day to share our favourite childhood stories and develop our reading detective comprehension skills!! We can't decide whether the parents, staff or children enjoyed it the most?! See what you think...
Parents comments include the following: 'I really enjoyed learning about different words and meanings plus watching how all the children help each other', 'It's great to see how engaged all the class were in world book day. I really enjoy these open class mornings as it is good to see what my child is doing and I feel more involved in class topics', 'lots of fun learning for the children', 'really great seeing the teaching and progress of my children', 'It's really nice to see how the children learn and share ideas', 'My son really benefits from the learning mornings and so do I. It helps us both to understand how to complete his homework. We both really enjoy these mornings - thank you for inviting us again!', 'Well delivered; all children were involved', 'Really enjoyed the experience, being able to take part and it really shows how well my daughter is progressing', 'I love coming to these. It's great for the children to show their work and for us to see how they are at school. Great to see teachers participating (in World Book Day) as well. Well done and keep up the good work!', 'Its very interesting to come and see the topics the children are learning about' and ' Open mornings are a fantastic idea! Such a lovely way to spend time with my child in his classroom...It brings his school day to life and is a good way to meet other parents in an informal way'.
All the staff and children at St Alban's thank our parents, grandparents and other relatives and carers of our pupils for all their involvement and support with all we do and feel blessed that we have such a fantastic school community! Thank you.
Safer Internet Day 2020
February 11th 2020 was Safer Internet Day and here at St Alban's, children took part in activities in class to remind them how to be safe online.
KS2 had a special assembly where they discussed how they use the internet whilst gaming and also popular apps such as WhatsApp, TikTok, FaceBook and Youtube. As well as keeping themselves safe online, KS2 also discussed cyberbullying and how using the internet to be mean to others is not only an unkind thing to do but also all posts can be traced back to originators so there is no anonymity even if they think there is!
More information can be found by following this link: www.saferinternet.org.uk
Due to all our hard work and enthusiastic involvement last Summer, St Alban's representatives were cordially invited to the opening of the Pit Sense Exhibition at Cusworth Hall on Saturday 2nd February 2020. Mrs Ayres and Mrs Ebsworth along with some members of the school council attended the event and enjoyed the afternoon! Well done to our Chair of the School Council who read the Miner's Prayer to the crowd and the rest of the children who were amazing St Alban's ambassadors!!!
Chinese New Year began here with parents, carers and relatives joining us for some explosive maths at our open event on Friday 24th January 2020! Which marvellous mathemagicians can you spot?!
Feast of St Nicholas Open Event - Friday 6th December
Parents, carers and granparents enjoyed being creative and mastering their design technology skills with their children throughout school. After being ultra busy in classes, visiting adults enjoyed a hot drink and a mince pie! Thank you for coming ...we will see you again at our next open event in the new year!
This is what our parents, carers and grandparents said:
'A really enjoyable morning - very well organised!' 'Thank you for inviting us in to take part ...it's been lots of fun and great to see the children enjoying their learning.' 'A lovely inclusive morning...great to see how confident [child] is...' 'I really enjoyed getting to spend some time in class with my children. It's great that school is prompting this family time.' 'Looking forward to the next one!' ' I would love to join in more lessons like this...' 'Thank you for letting me learn with [child].' 'The coffee and mince pie was a lovely ending to the morning.' 'I loved being invited into school to see how all the children interact - lovely and welcoming as always.'
What a fabulous start to the academic year 2019-2020! We embarked on our exciting Mission topic so everyone, including parents, grandparents and other relatives, your mission this term is to check out each class page to see what missions the children have been challenged to!
We have been busy with our Sports Day which was a great welcome back event for the children and time to celebrate our house teams with new House Captains and Vice Captains leading the way this year! Well done to St Andrew's for winning the trophy!
Also, we have celebrated our first mass of the academic year - outdoors!! It was a wonderful afternoon involving all of our school community who were present and shared in the blessing of our painting celebrating the mining heritage of Denaby.
Disabled parking is available on site - Please contact school should you need to use this.
British Science Week 2019
We recently celebrated British Science Week in school by inviting parents into our classes to take part in a special science morning. Linking with our topic theme of passion, each class chose a passionate scientist to help them investigate a range of scientific ideas.
Classes were making telephones, building and flying rockets, making bird feeders, looking at the effects of pesticide and lots more! Check out some photos below and look at each class page for even more!
WORLD BOOK DAY 2019 - WE ARE CELEBRATING THE GREATEST BOOK OF ALL AT ST ALBAN'S...
On Ash Wednesday, we enjoyed dressing up as characters from the Bible and making our Lenten promises.
Thank you to everyone who participated! How many Bible characters can you spot?!
Making our Lenten Promises on Ash Wednesday
Share our very own fairytale of Snow White and the Seven Dwarfs, planned, redrafted, written, edited, published, illustrated and retold by the superb storytellers throughout school!
National Storytelling Week 2019 started with a bang at St Alban's!
Each class enjoyed a surprise visitor re-telling a favourite fairy tale during our teacher class swap recently. Following this, the whole school together re-told Cinderella - look out for who played the ugly step-sisters! We also enjoyed a theatrical pantomime production of Snow White - watch this space for further photos of what has already proved to be a super storytelling week!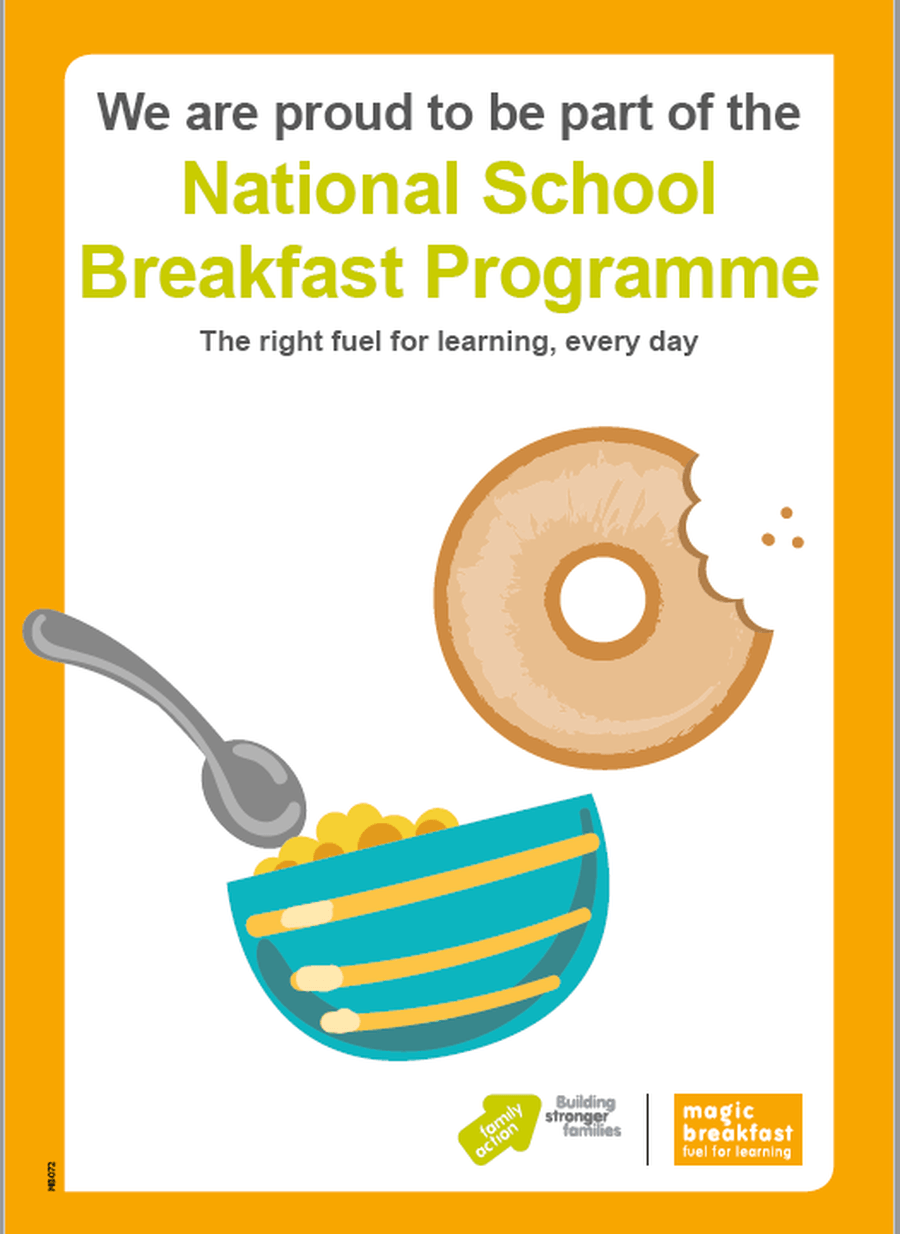 Address:
Wadworth Street
Doncaster
South Yorkshire
DN12 4AQ
Email:
admin@st-albans.doncaster.sch.uk
Phone:
01709 862298
Please contact the school office should you require a paper copy of any information on this website